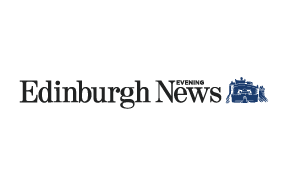 SQUEEZED in between grotesque figurative works and abstract sculpture it would be easy for the gentle, some might say genteel, landscapes, portraits and sketches of Francis Cadell to be overwhelmed but, sitting quietly in the corner, their beauty and the sheer pleasure to be had from their execution still draws you in.
Of course Cadell is one of the Scottish Colourists, alongside Peploe, Hunter and Ferguson, a group that's popularity has ebbed and flowed with time and fashion, many choosing to dismiss them as mere copyists of the impressionist movement or hopelessly bourgeois. However, their passionate use of light and colour has granted them over the years many celebrity fans and high prices for their works.
This is a small exhibition with only around twenty pictures on show, most of which represent images of Iona and Mull, but it's enough to give you an introduction to both Cadell and the Colourists' style with the beautiful, shimmering light of the islands and the bright blues and greens of the sea and hills superbly realised.
The most impressive work on display is also one of the smallest, a watercolour of a hillside overlooking the sea in Mull. Cadell has captured in what seems like only a few brushstrokes, the interplay of sun, sea, sky and grass to create something recognisably a landscape but with a fantastic abstract quality.
The sketches included give the viewer a great insight, less into Cadell's working method than into the gentle humour and lack of pomposity in his character. There is a lovingly rendered picture of a dog and a brush-sketch self portrait which does justice to his reputation as a flamboyant dresser.
This is neither a large or diverse enough exhibition to be anything more than a taster of Cadell's work but it little matters when considering the charm of what there is. Anyone who has heard of but never seen any work from the Colourists could do no better than to dip their toes in the bright blue water of this exhibition.