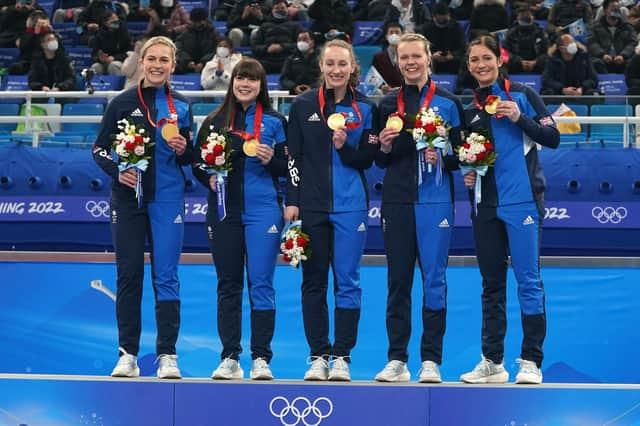 In pictures: How Team GB's women curlers struck gold
Eve Muirhead led Team GB's women curling team to Winter Olympic gold in Beijing with a dominant 10-3 win over Japan in the final.
Edinburgh's Jen Dodds, Vicky Wright, Hayley Duff and Muirhead secured Team GB's first curling gold for 20 years. Here's the story of the gold medal match in pictures.